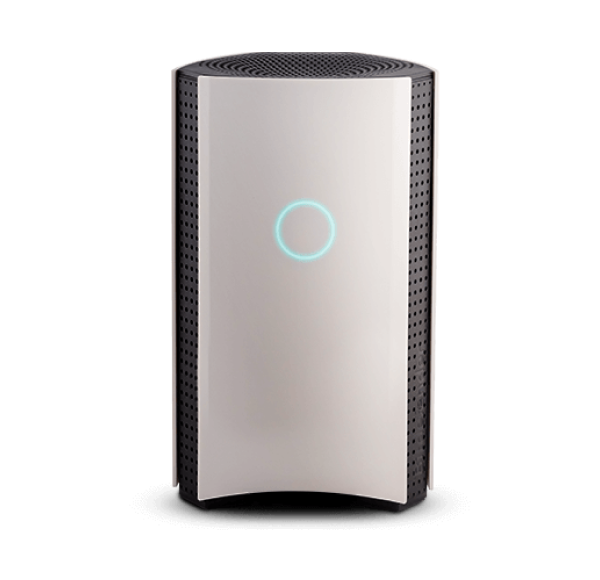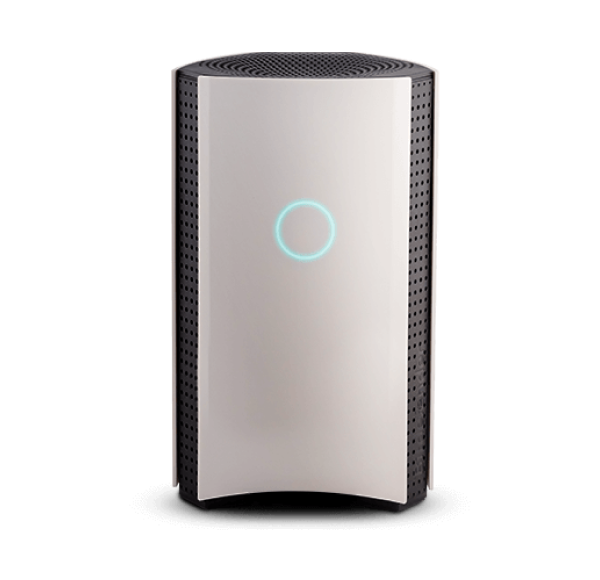 Bitdefender BOX
We present you the only security solution for all your devices connected to the internet.
We present you the only security solution for all your devices connected to the internet.
- Cyber ​​security for all your devices connected to the internet, at home or wherever you are;
- A single application for managing all devices on the network, parental control functions for monitoring the online activity of your children and managing the time of use of devices;
- 100% compatible with your home network;
- Maximum internet connection speed;
- Includes 1 year subscription for Bitdefender Total Security.
Bitdefender BOX - A detailed overview of how it works

Protection for your smart home and your family against any cyber threat.

SAFE NAVIGATION

Bitdefender BOX blocks all unsafe or dangerous URLs to protect you from phishing attempts and online fraud.

EVALUATION OF VULNERABILITIES

Bitdefender BOX continuously scans, identifies and highlights network security vulnerabilities.

PREVENTION OF EXPLOITATIONS
Identify and block attempts to exploit vulnerabilities in your devices and network.

ADVANCED PARENTAL CONTROL FUNCTIONS

Efficient and intuitive tools for managing the daily internet connection interval, setting content filters according to age categories or suspending the internet connection in order to spend more time in the family. It also includes the detection of cyberbullying activities and the detection of online aggressors.
DEVICE ADMINISTRATION

When a new device connects to your network, Bitdefender BOX quickly detects it and sends an immediate notification to the Bitdefender Central application so that you can take action and control the actions allowed for that device.

DETECTION OF ANOMALIES

Bitdefender BOX understands how devices should behave under normal conditions and can accurately identify, block and warn you of any dangerous activity.

PROTECTION AGAINST ATTACKS BY BRUTE FORCE

Brute force protection technology will prevent hackers from taking control of your devices.

PROTECTION OF IMPORTANT DATA

No confidential information is sent without encryption. This functionality will identify any situation in which credit card information, authentication or location data is sent via an unencrypted connection and will block any such attempt.
WHAT'S INCLUDED:

- Bitdefender BOX;
- Bitdefender Total Security - subscription valid for 1 year;
- Introductory guide;
- Power adapter;
- Ethernet cable.

Installation requirements:

- Broadband internet connection (cable / DSL / UTP);
- Applied for Bitdefender Central mobile;
- A mobile device with:
- 4G / 3G data connection;
- iOS 9 or any later version;
- Android 4.4 or later.
Wireless:

- Simultaneous dual band 2.4 GHz and 5 GHz simultaneously with a configuration of 3x3 antennas type MU-MIMO IEEE 802.11a / b / g / n / ac Wave-2 @ AC1900;
- WiFi encryption: WPA2.

Connectivity:

- 1 BaseT 10/100/1000 Ethernet LAN port;
- 1 WT Ethernet BaseT 10/100/1000 port.

Food:

- 12V DC 2A max.
OUR PROMISE

The best protection. The best performance. From the beginning, Bitdefender consistently ranked 1st.