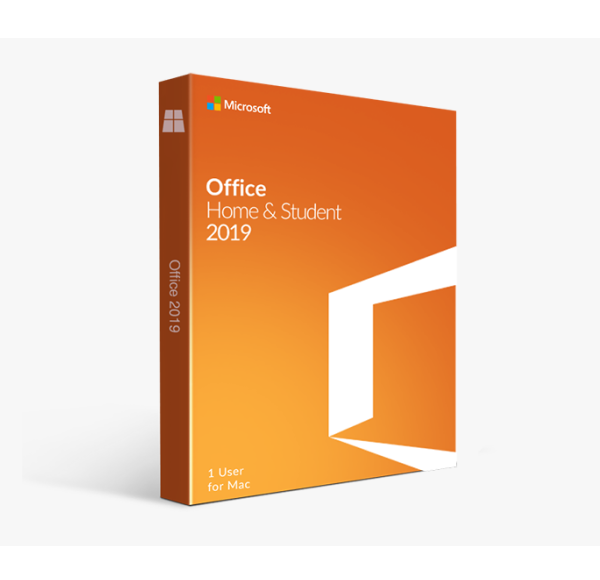 Office Home and Student 2019
Language: English, CEE Only Medialess
Pachet office: Word, Excel, PowerPoint, OneNote
Language: English, CEE Only Medialess
Office package: Word, Excel, PowerPoint, OneNote
The contents of the suite

• Full installed versions of Word, Excel, PowerPoint and OneNote applications in Office 2019
• Install on 1 PC with Windows 7 or later. For home use.
• Store files in the cloud with OneDrive.
Key features

creation
Office 365 Personal brings the best and latest versions of your favorite applications - Word, Excel, PowerPoint, OneNote, Outlook and others - downloaded directly to your favorite devices.
It's all you need to do more
Collaboration
Get the full Office experience on 1 PC or Mac, 1 tablet (including Windows, iPad and Android) and 1 high-end collaboration phone, including 60 minutes of Skype per month. Share and collaborate as you want, when you want and where you want.
Motion
Office 365 is designed for mobility. 1 TB of storage space in OneDrive means plenty of space to save, access and share your documents from anywhere.
Your documents and photos are available when you need them, so you can do a lot even on the go.
Create, finish and share professional-looking documents. Document sharing and teamwork become very simple. The new version of Word allows you to create documents and edit them in collaboration with May
many people at once, whether you are in the same office or on the other side of the world. Cloud integration makes document sharing easier than ever.
Discover new and intuitive methods of data analysis and visualization. Turn numbers into accurate statistics with the new version of Excel. Slicer for pivot tables allows you to detect relationships in datasets
large and the recommended graphics function will help you present the data in an attractive format. The one-click forecast tool automatically searches the workbooks to detect trends and presents them in the form of tables and charts.
Create, collaborate and present your ideas in a professional way. Participate in creating presentations with other people. Add comments and images to texts and compare different versions of presentations using the conflict resolution view.
Write down your ideas in your personal digital notebook. Save, organize and share your ideas using a digital notebook, then access them from any device. Quickly find what you need using a flexible search engine that retains your tags and stuff.
Each OneDrive user receives 15 GB of free storage for file storage. Send Office documents, photos, presentations, and other files for later access to a Mac, PC, tablet, or smartphone.
After synchronizing the free Office Online service with your OneDrive account, you can open, search, edit, and share all Word, Excel, PowerPoint, and OneNote documents from any device with an Internet connection and a supported web browser.